Not Your Daughter's Jeans (NYDJ)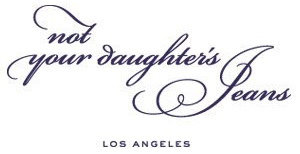 Not Your Daughter's Jeans celebrates the beauty of women who know who they are and know that they don't need to impress anyone but themselves. Slip on a pair of "Not Your Daughter's Jeans" and discover that comfort and style are not mutually exclusive. These are the jeans you wished for in the harsh light of the dressing room. The jeans you used to hope would magically appear in your closet. These are jeans that will respect you in the morning, look good coming and going and make you proud of every single curve.
Adini

Adini is dedicated to making beautiful clothes to fall in love with, at affordable prices, whilst also being committed to Fair Trade and protection of the environment. Adini Casual Clothing is exciting, varied and colourful, ranging from Casual Clothing to Kaftans and Dress Outfits. There is really nothing like it for quality, originality and price.
Pomodoro
Pomodoro fills the gap in Smart Casual Womens Wear market for discerning women who want to wear casual clothing that is individual, feminine and yet affordable. Pomodoro ladies wear is renowned for producing a beautifully coordinated Smart Casual collection mixing key knitwear and jersey pieces in statement colours with striking prints and strong tailoring.
Yest

The woman who wears Yest is confident in her personal style and enjoys matching her fashionable outfits to her lifestyle. Our woman radiates while wearing Yest because she knows she is an original. With Yest you never have to worry about what to wear... so you can celebrate life.
Robell

Robell is Europe's top selling ladies trouser brand. The fashion brand makes trousers that fit incredibly well. The different styles are made with a unique stretch-material that makes sure the trousers fit no matter your shape or size. Robell is everyday-luxury for women who do not want to compromise when it comes to look or comfort. If you buy a pair of Robell trousers, you are guaranteed a high quality - at reasonable prices. Robell knows that women are different. Therefore, you will find the trousers and jeans in different styles in a number of colours and fashionable prints - whether you prefer a classical or a more stylish look.
Weird Fish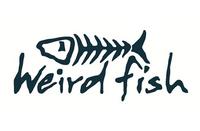 Weird Fish produce comfortable stylish leisure wear. Honesty is a core value of Weird Fish, a value expected to be demonstrated by the people that produce their products. Designers and buyers make frequent trips to the suppliers to check on working conditions, environmental impact and welfare of those working in the factories producing Weird Fish products. They support suppliers and factories, providing good quality jobs to their local communities, paying particular attention to workers health, safety and quality of life.